Beginning of Learning
HOT (higher order thinking) questions: Ask the students an open ended question. Click below for HOT question example ​
Take away homework (By @Teachertoolkit):
Getting started:
Write a list of 30-50 homework ideas for a key stage, project or year group.
Now divide these homeworks into sections. For example; Research; Development; Evaluation.
Decide if you want to place the homeworks in a sequential order using a subject-specific, assessment criteria. Adding success-criteria make remove the exciting aspect of a Takeaway, or add incentives to improve…
Add a simple statement describing each homework and what is needed. No more than a sentence.
Make sure each-homework can literally be read there and then, and is a 'Takeaway'. This means, it requires no further guidance.
Decide on what method you will use to display this resource. A huge banner? A tombola? Using the interactive whiteboard and a lottery-number selector? Simply laminated and stuck to the wall? As the back of all students' exercise books?
Consider setting one random Takeaway homework once a half-term (as well as regular homework).
Consider adding all your Takeaway homework tasks to this online random selector: www.bit.ly/TakeAwayHomework
Click below to download a takeaway homework template.
Hook picture: Use a hook picture, displayed on the white board, as the student walk into the lesson to engage them as ask them how it is connected to the lesson.

Planning Pro-forma: A planning pro-forma is a document that you hand out to students which they use to help plan their work. You might have grange of pro-formas to cover writing tasks, group work, research tasks and so one. The level of detail in your pro-froma will be dependent on how much detail you feel your students need.

Success criteria: Students have access to the marking criteria in easy to understand speak.

KWL (Know – Want to Know – Learned) 1. Pupils write under 'K' what they think they already know about a particular topic or issue.
2.Then encouraged to think about the gaps in their knowledge by filling out what they what they need to know in the 'W' column.
3. Once the topic is completed, pupils might return to their grids to fill in the final 'L' column. Click below to down load a KNL worksheet template
Do now and starter task generator:
Here is a great resource bank of 'Do now' tasks from the TES website
CLICK HERE
to access the PowerPoint
Powered by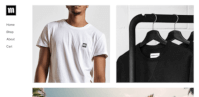 Create your own unique website with customizable templates.